Discover the new 2024 Toyota Tacoma near Bradford PA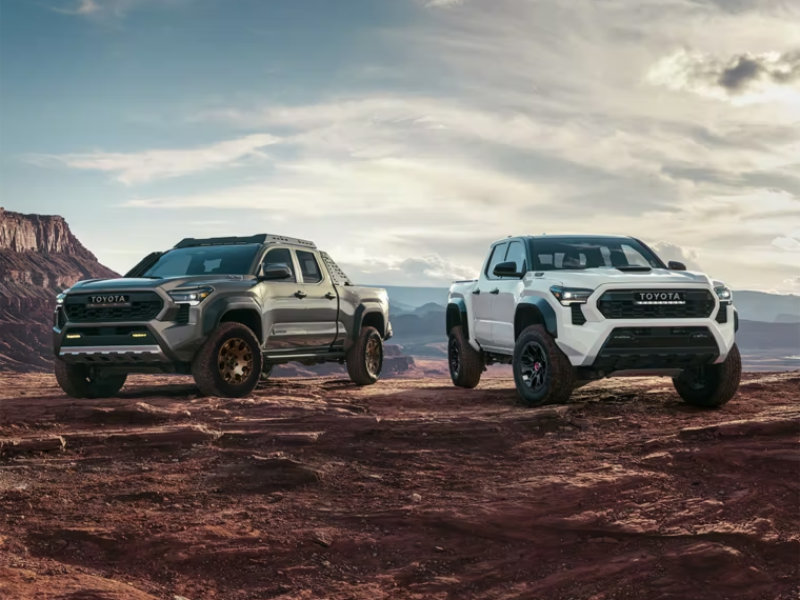 Every new Toyota Tacoma brings something exciting, and the 2024 edition is no different. One significant upgrade that sets this vehicle apart is its upgraded infotainment system. One of Toyota's many efforts is providing advanced in-car entertainment and connectivity features. An example is the focus on larger touchscreen displays with faster response times that improve user experience, adding excitement and pleasure during each drive.
Additionally, the 2024 Tacoma now comes standard with wireless Apple CarPlay and Android Auto. These features integrate your smartphone to access apps, music, navigation services, and navigation without cable tangles. Thanks to these updates, the 2024 Tacoma doesn't just take you where you need to be - it keeps you entertained along the way.
Remember, while we strive to provide a comprehensive overview of the 2024 Toyota Tacoma, please get in touch with Toyota of Erie for the most accurate and detailed information. This ensures that all specifics align with the exact model and trim you're interested in. Visit us near Bradford PA. Also serving Hermitage, Erie, and Meadville Pennsylvania.