Explore the 2024 Toyota Camry's inspirational design near Jefferson OH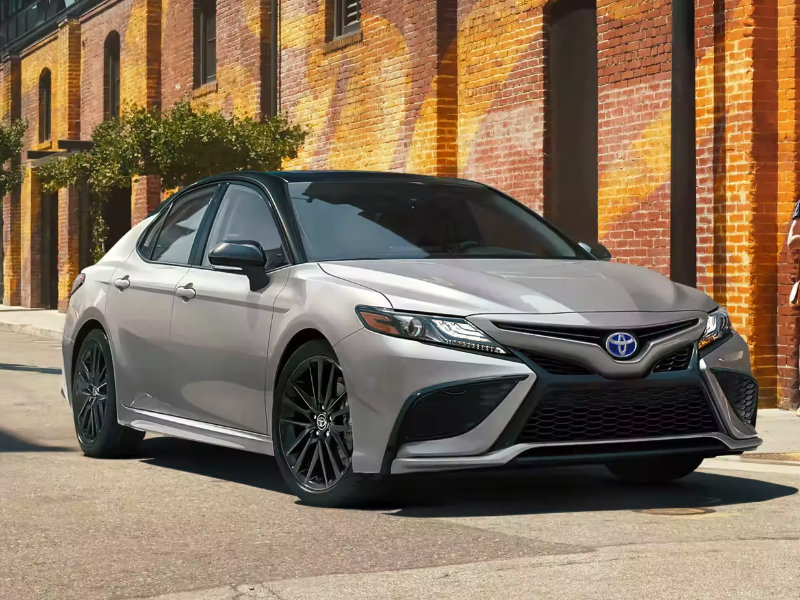 If there was a blueprint for how to make the perfect sedan, you'd ask Toyota to share it. Their 2024 Toyota Camry is the latest in a long line of historic Camry sedans that have dominated American roads for decades. It's intimate. It's inspired. And it's powerful. This year's model is available in a two-tone look that includes a Midnight Black Metallic roof. Most trims come with bi-LED combination headlamps with black trim and convenient auto on/off. Toyota has been busy redesigning the grille of their latest Camry, too. A TRD trim gets a gloss-black front grille with a sport mesh lower grille insert, but the SE trim comes with a black front grille. Just about every detail of the newest Camry is customizable.
The 2024 Toyota Camry near Jefferson will also feature a new interior. Relish the comfort that comes from leather seating, wireless smartphone charging, and dual-zone automatic climate control. Toyota's respect for its Camry design shows up in a big way on this new design. Visit us at Toyota of Erie near Jefferson OH. Also serving Lakewood, Westfield, and Little Valley New York.