A 2024 Toyota Grand Highlander Hybrid is ready for the future near Meadville PA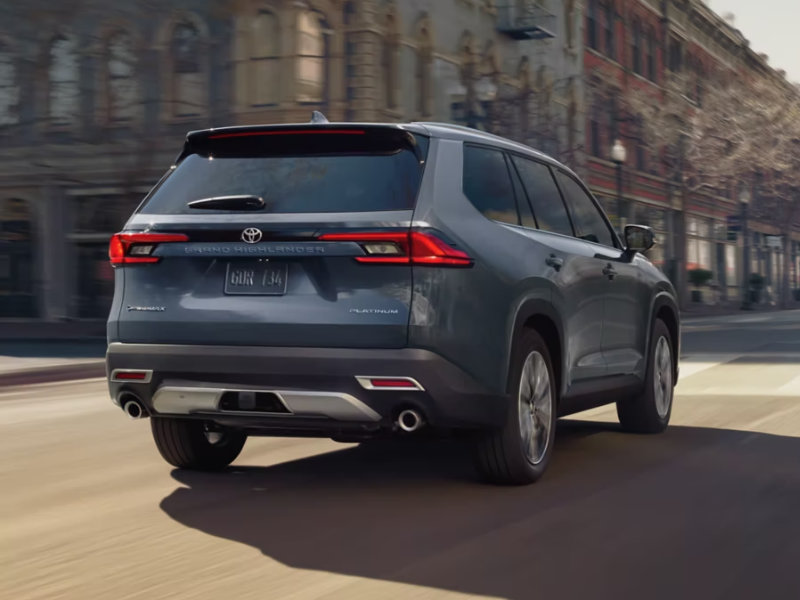 In a world where environmental concerns take center stage, the Toyota Grand Highlander Hybrid emerges as a hope for eco-conscious drivers near Meadville. With its innovative hybrid powertrain, this SUV offers a seamless blend of performance and sustainability. The hybrid technology reduces carbon emissions and saves you money on fuel costs, making it a practical and responsible choice for your everyday adventures.
Beyond its eco-friendly features, the 2024 Toyota Grand Highlander Hybrid boasts a striking exterior and a luxurious interior that pampers occupants with refined comfort and advanced technology. It's a vehicle that cares for the planet and prioritizes its passengers' well-being. Suppose you are looking to make a positive impact on the environment without compromising on style and performance. In that case, the Grand Highlander Hybrid perfectly embodies a greener tomorrow.
For complete details and personalized information about the 2024 Toyota Grand Highlander Hybrid near Meadville, please contact our dealership. Our team is eager to assist you and ensure you have all the information you need to decide about this remarkable vehicle. Visit Toyota of Erie and discover the future of driving with the 2024 Toyota Grand Highlander Hybrid. Also serving Ashtabula Ohio, Jamestown New York, and Franklin Pennsylvania.