The 2024 Toyota Land Cruiser is an icon of luxury near Warren PA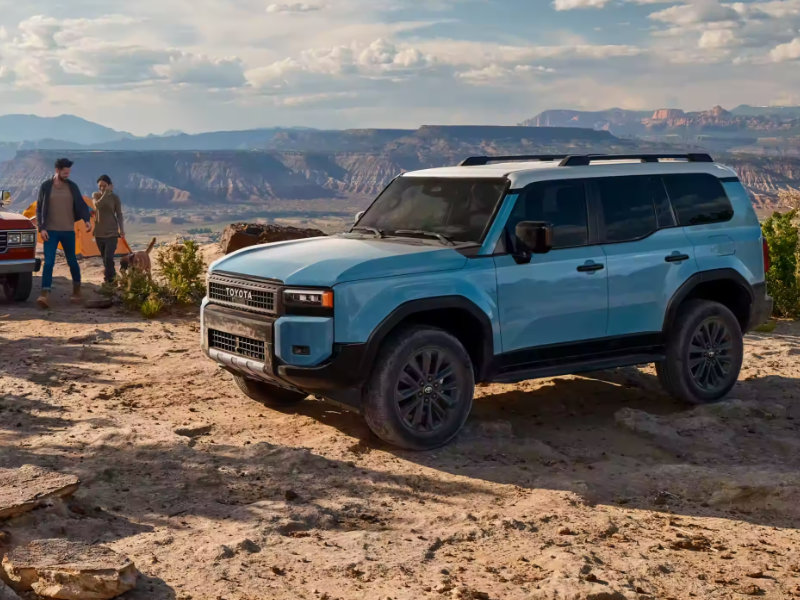 The 2024 Toyota Land Cruiser isn't just another addition to Toyota's illustrious lineup; it's a culmination of meticulous design and an unwavering commitment to luxury. Step inside, and you're instantly captivated by its opulence. In its mission to craft an interior that exudes sophistication, Toyota has left no stone unturned. Every inch of the cabin, from the ergonomic design of the dashboard to the intricate stitching on the leather seats, speaks volumes about the care and precision invested in its creation.
At Toyota of Erie, we've always held that a car's interior is its sanctuary, and with the Land Cruiser, this sentiment has never been truer. Just consider its panoramic sunroof that bathes the cabin in natural light, creating a serene ambiance. Or the state-of-the-art sound system that transforms every journey near Warren into a private concert. The intuitive touchscreen controls make navigation a breeze and ensure all entertainment and comfort features are right at the driver's fingertips. It's evident that in the Land Cruiser, luxury isn't just an element; it's the very essence.
But what makes the 2024 Toyota Land Cruiser truly special is its ability to transport you into a realm of sheer luxury, no matter where the road takes you. Whether you're navigating the bustling streets near Warren or venturing out to more picturesque locales, the Land Cruiser stands as a testament to the idea that every journey, no matter how long or short, should be an indulgent experience. So, buckle up and let the Land Cruiser redefine your perception of luxury on the move. Also serving Jefferson Ohio, Lakewood New York, and Westfield New York.